Winter Park and Maitland's Home for Small Group Personal Training!
Tired of getting lost in the crowd? Join us here at Functional Fit Club and take on the best Small Group Personal Training in town.
In each and every class, you'll be surrounded by a handful of new friends and supporters and you'll enjoy an individualized approach to every single exercise.
Our Small Group Personal Training sessions are perfect for everyone here in Maitland. We're helping people of all fitness levels find success and we can't wait for you to be next.
Just fill out the short form on your screen to learn more today!
Small Group Personal Training in Maitland is for Anyone!
Whether you are looking to gain stamina and strength, ease pain in specific areas, or looking to correct bad habits you've picked up over the years, we can help! Our Small Group Personal Training sessions consist of only 3 to 5 people, so you can get the coaching and results you want. Below are just a few more added benefits you will experience:
Weight loss and increased muscle tone
Improved energy
Decreased stress
Successful Aging
Support and accountability from classmates and trainers
Small Group... Big Results
And so much more!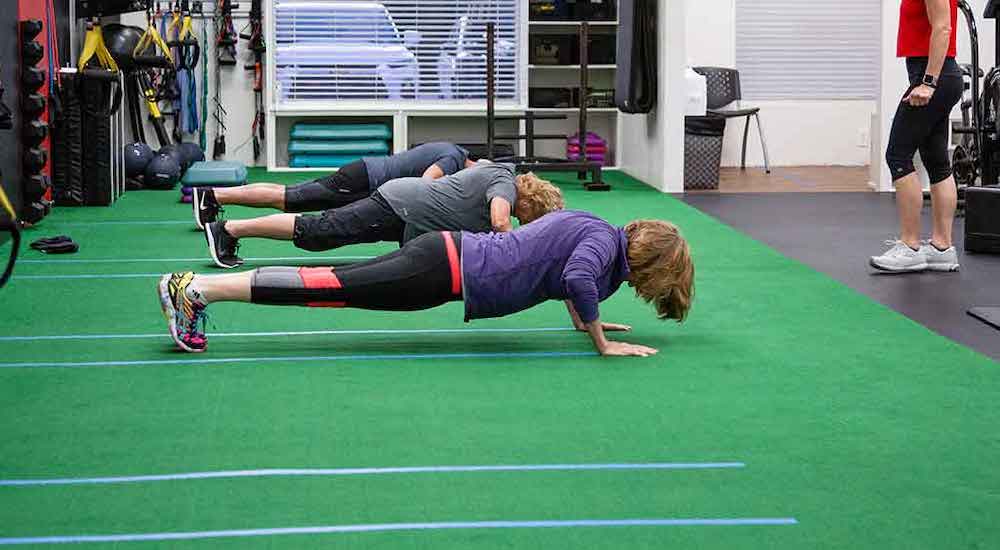 Don't Delay Any Longer!
If you would like to learn more about Semi-Private Personal Training in Maitland, Winter Park, or surrounding areas please fill out the short form on the side of this page. Once you do, we will be in contact with you shortly! We can't wait to get started with you!